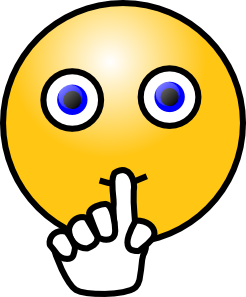 The Search for The Quietest Portable Air Conditioner. Silence is golden, perhaps even more so for a portable air conditioner, which, unlike a window unit, must house all of it's moving parts (e.g., compressor and coil/blower fans) completely indoors. But this handicap does not evoke any sympathy from consumers. On the contrary, some of the most routine and common complaints about portable air conditioners, besides their price and bulk, is that they are loud and noisy. Sometimes characterized as annoying humming, white noise, or startling clunking as the compressor engages, these comments are strikingly similar from one product to another.
Before the results – why relying on decibels (dB) alone is not the answer….
Indeed, it's difficult to criticize anyone for complaining about noise levels since this is such a subjective reaction. In truth, most portable air conditioners report noise levels ranging from 50-56 dB –  which is a bit less noisy than normal conversation (60-65 dB). And the relative consistency among makes and models is understandable, since all manufacturers presumably recognize that noise is a big consideration for most buyers and have therefore used their best efforts to reduce it, to the extent feasible. Nevertheless, despite the fairly minimal variation between noise ratings, user reactions vary tremendously – even among reviews of the very same unit!
Add to this the problem of noise level reporting. There seems to be no consistent approach, at least not one that's obvious from the standpoint of the consumer. Moreover, noise level is typically reported as a single rating  – e.g., <55 dB.  But this doesn't really say much when you consider how noise levels change depending on various factors. For example, here are just a few variables that are typically not reported along with the ratings, and which make decibel figures very hard to interpret or compare:
Fan speed

:  most models have between 2-3 fan speeds; which one is the noise rating reported for? Is it an average?
Compressor sound: was noise reported while the compressor was engaged? Compressors add significant noise on top of fan noise. What about the actual engaging of the compressor – i.e., the "clunking" of the unit just as it starts to cool? Some people report being awakened by this sound – how would this be reported even if it could be reduced to a metric?
Distance

:  52 decibels from exactly where?  Standing a few feet of way this would be outstanding – 30 feet away, not so much!
In light of all of these difficulties in comparing or understanding decibel ratings, we obviously could not simply present the model with the lowest reported dB. Likewise, it would make little sense to point you towards a model that had few or no reviews; or those which had some positive reviews for being quiet but also received many complaints about being ineffective or otherwise unreliable!
The results of our lengthy review
Ultimately, we ended up combing through the reviews of virtually all of the top-rated portable air conditioners available and read them along with consulting manufacturers' data sheets with an eye toward noise and noise complaints. To avoid sacrificing quality and reliability in the process, we only seriously considered models with 4-stars or better and those that had a reasonable number of reviews, typically at least 10 or more.
Not surprisingly, there was no single model that *everyone* agreed was particularly quiet, although there were varying levels of dissension. Therefore, we tried to consider both the number and intensity of reviews that insisted that the model was quiet (e.g., a few "pretty quiet" comments versus "very quiet" remarks) versus the reviews suggesting otherwise and crunched – and crunched!
So, after all that, what did we find?
Winner – 12,000 BTU Class:
Overall, the most sufficiently rated, 4-star or better model that had reviews which, in the aggregate, overwhelmingly agreed that the model ran very quietly was the:

Honeywell 12,000 BTU Portable Air Conditioner with Remote Control MN12CES
Want the proof?
Here are some of the actual comments made about the MN12CES' noise levels on amazon.com:
"Quieter than I thought, it hums away in the corner and I can talk over it. Quieter than any window unit I have ever owned."

"it's quieter than our previous unit"

"it's quiet, and powerful."

"It makes only a whisper so watching tv or having a conversation is not a problem."

"much quieter than the other unit I bought,"

"I read the reviews of customers saying it was loud? So I turned it on and turned the fan to high. I found it was very quiet and when the compressor came on I saw no difference in the noise level."

"The product is a little loud, but no louder than a fan that you would have going in your room."

"If you have had a portable AC before, you know how terrible noise they are. This one will pleasantly surprise you."
>>Buy the Honeywell MN12CES from Amazon.com!<<
Winner – 10,000 BTU Class:
For those seeking slightly less cooling capacity, Honeywell "silently" strikes again, this time with  the Honeywell MN10CESWW 10,000 BTU Portable Air Conditioner: